Radiant in the News: Andreessen Horowitz American Dynamism 50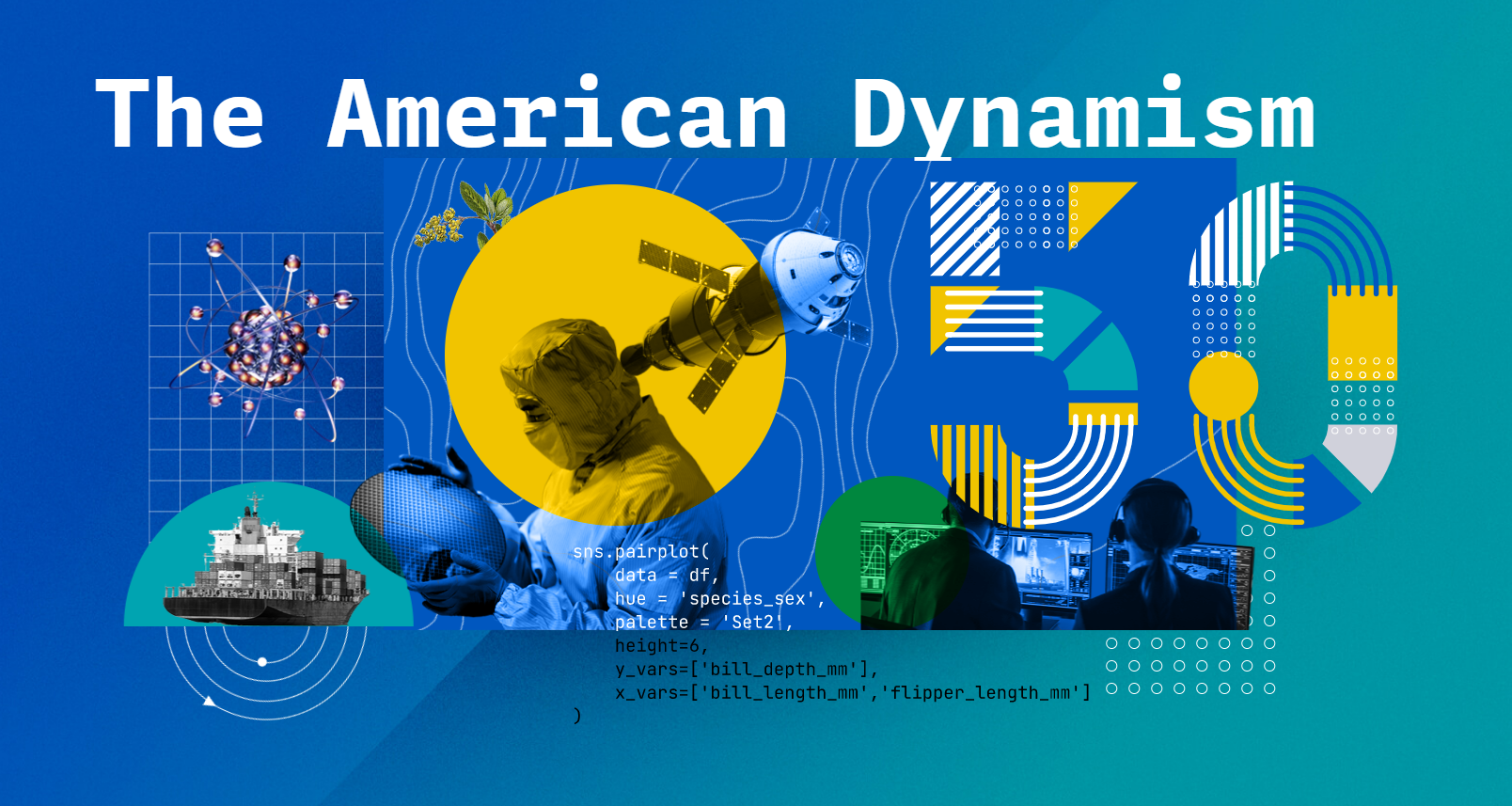 Radiant is proud to be featured by a16z as a company kickstarting American renewal.
At Radiant, we believe the future of energy must be different and we work daily to ensure that it will be. That's why we're honored to be featured by Andreessen Horowitz in their American Dynamism 50 list. The well-respected venture capital firm selected 50 tech companies tackling the country's most pressing challenges and kickstarting American renewal across aerospace, defense, education, farming, manufacturing, clean energy, and beyond.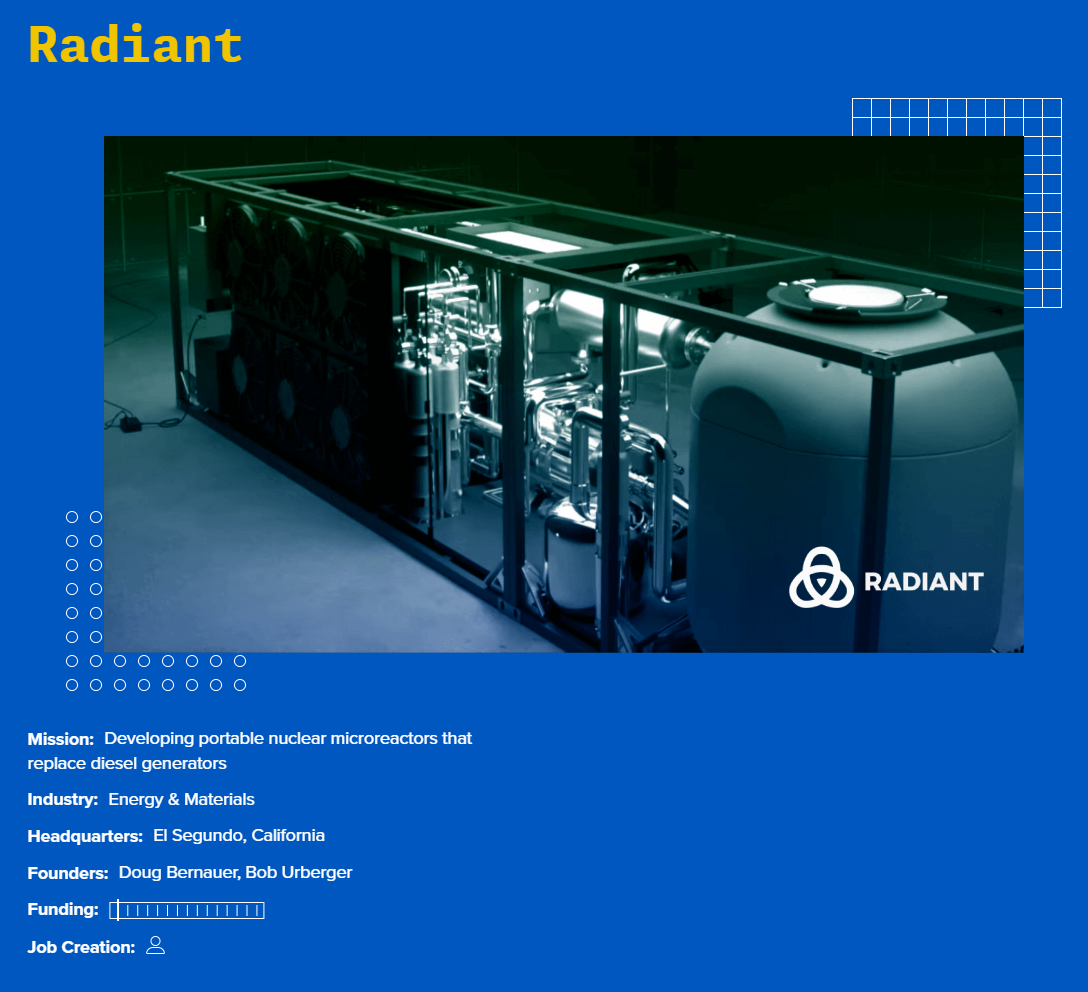 It's particularly humbling for our team to be included alongside our former employers, SpaceX and The Boring Company. We're thrilled to see other pioneering companies included on the list that are similarly led by former colleagues at SpaceX including ABL Space, Relativity, and Varda Space Industries. Incidentally, they're also our neighbors with headquarters in El Segundo, CA too — not far from the original SpaceX HQ.
Innovators across the energy industry feature prominently on the list as well. Commonwealth Fusion started at MIT and is focused on building a compact fusion power plant and ultimately scaling fusion energy. Based in Washington D.C., Last Energy plans to innovate around the nuclear power delivery model.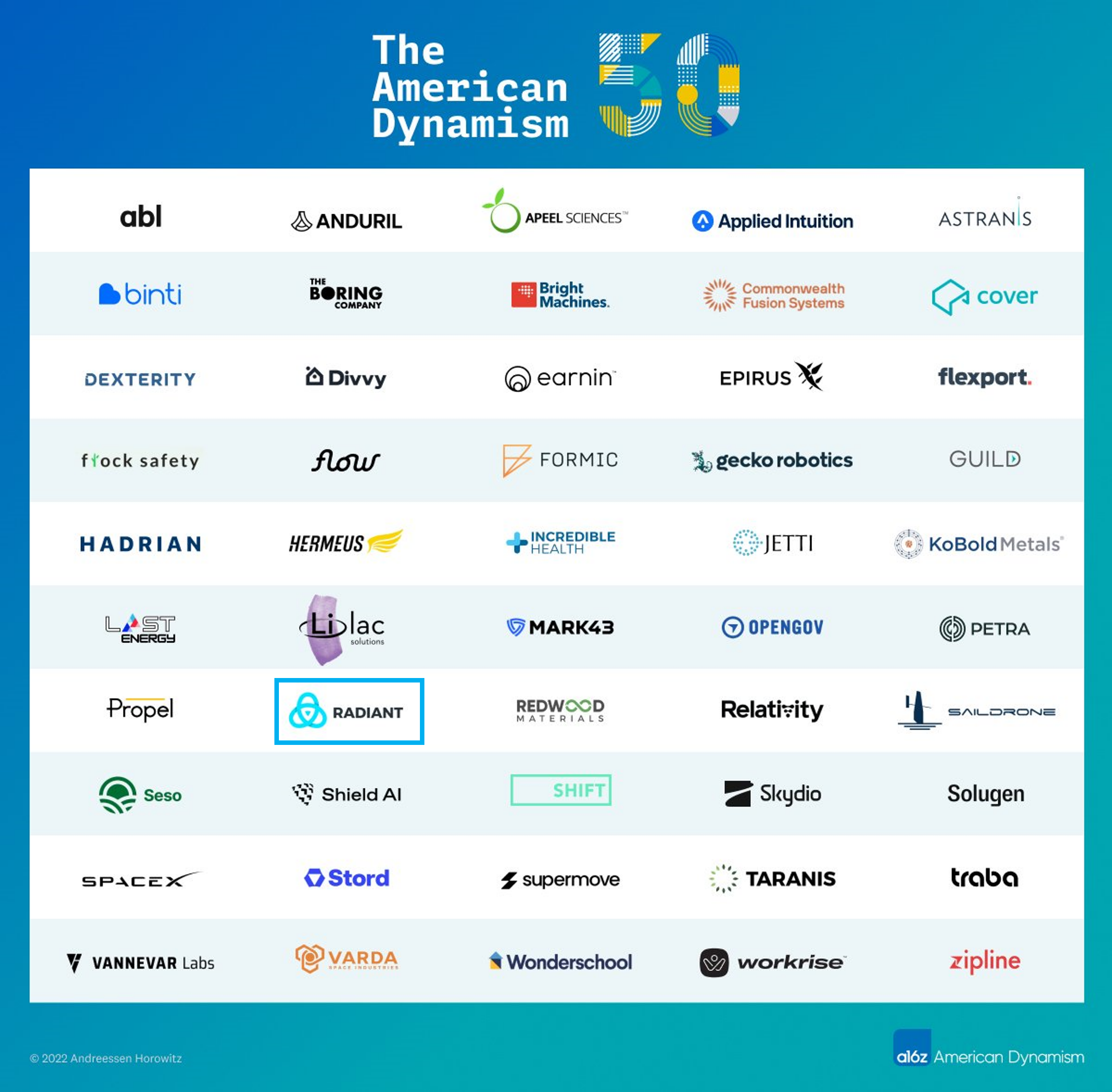 To learn more about joining our team, visit our careers page.