Radiant Industries Raises $40 Million to Build Full-Scale Reactor Prototype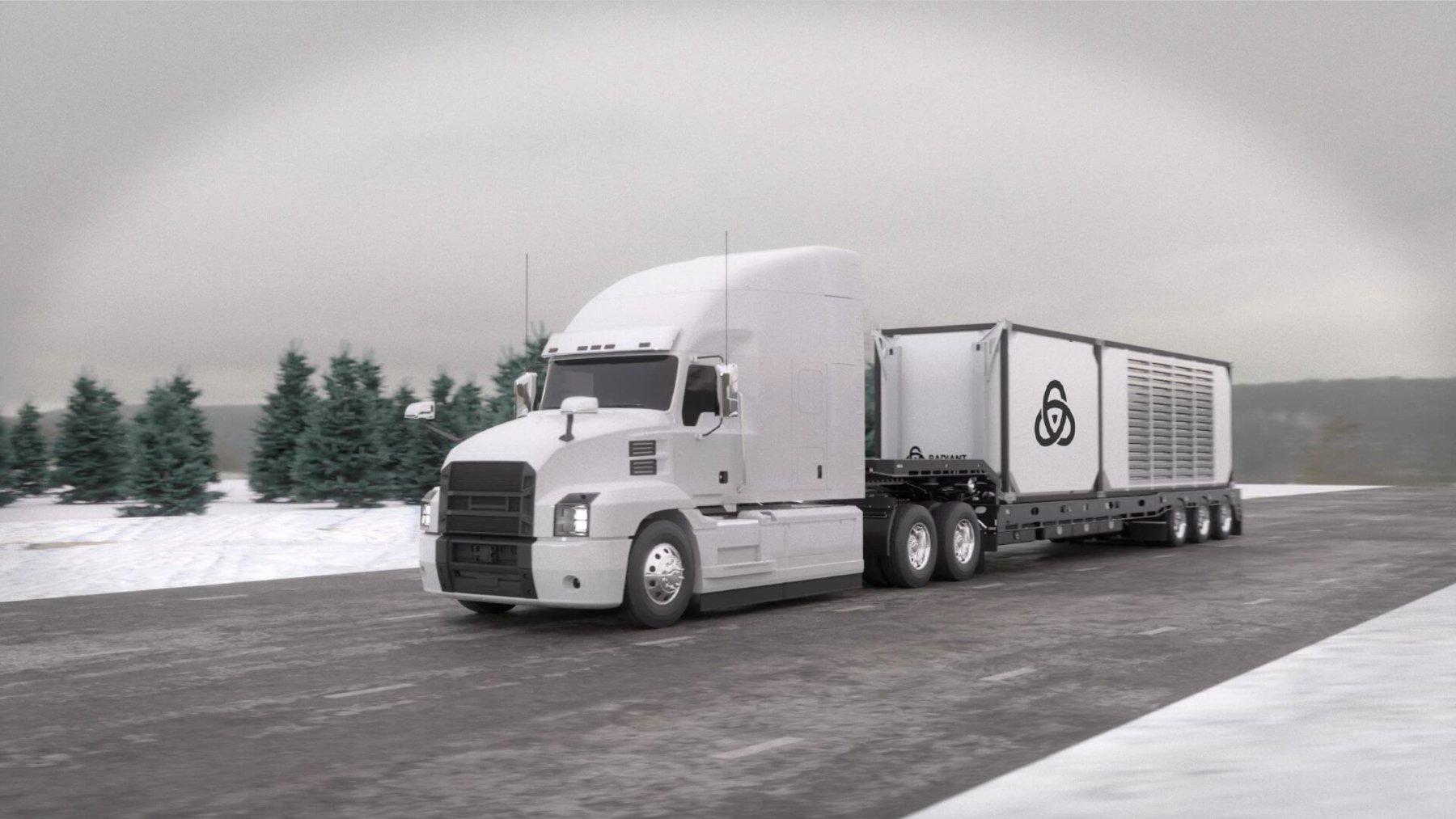 Radiant's microreactor will be the first portable zero-emissions power source that works anywhere, offering a clean and resilient energy alternative to fossil fuels for commercial and military applications.
El Segundo, Calif., April 24, 2023 — Radiant Industries, a startup developing portable nuclear reactors that will replace diesel generators, announced today that it has raised $40 million in a Series B funding round led by Andreessen Horowitz, bringing its total capital raised to $54 million with an additional $2.3M in government awards. Founders Fund, Decisive Point, McKinley Alaska, Draper Associates, Cantos, and BoostVC also participated in the round.
Radiant's Kaleidos microreactor is a first-of-its-kind clean-energy solution that integrates safe, proven nuclear technologies with cutting-edge engineering techniques from the aerospace and software industries. The 1MW electric power generator, cooling system, reactor, and shielding are all packaged in a single shipping container, facilitating rapid deployment. Radiant is targeting commercial unit production in 2028.
The new injection of capital will allow Radiant to accelerate development of its microreactor, Kaleidos.The company also plans to expand their team and facilities in preparation for their next critical engineering milestone in 2024: A passive cooling test that will validate Radiant's meltdown-proof design by demonstrating a Kaleidos prototype at full temperature using electric heaters. This demonstration is the final hardware development step prior to working with nuclear fuel.
"By replacing diesel in remote regions and offering next-day, megawatt scale and lasting power for disaster relief, Radiant will save lives and improve human health — a duty that our entire team treats with great responsibility as well as humility," says founder and CEO Doug Bernauer. "These new funds will ensure that we can firm up siting the factory and the first five reactors, developing microgrid controls and electricity generating turbomachinery, de-risk fuel sourcing, and shorten the timeline between fueled test and production scale up."
Radiant's primary focus is on a demonstration at Idaho National Lab's DOME facility no later than 2026, which could make it the first new commercial reactor design to achieve a fueled test in over 50 years.
"Our top priority is to continue to build a world-class team that is eager to innovate and create solutions that support our national interests across the environment, economy, security, and diplomacy for decades to come," says Bob Urberger, co-founder and CTO of Radiant. "We plan to double the size of our team by the end of the year, recruiting both experienced senior leaders as well as new engineering graduates interested in mentorship and contributing to a visionary mission that will impact every future generation."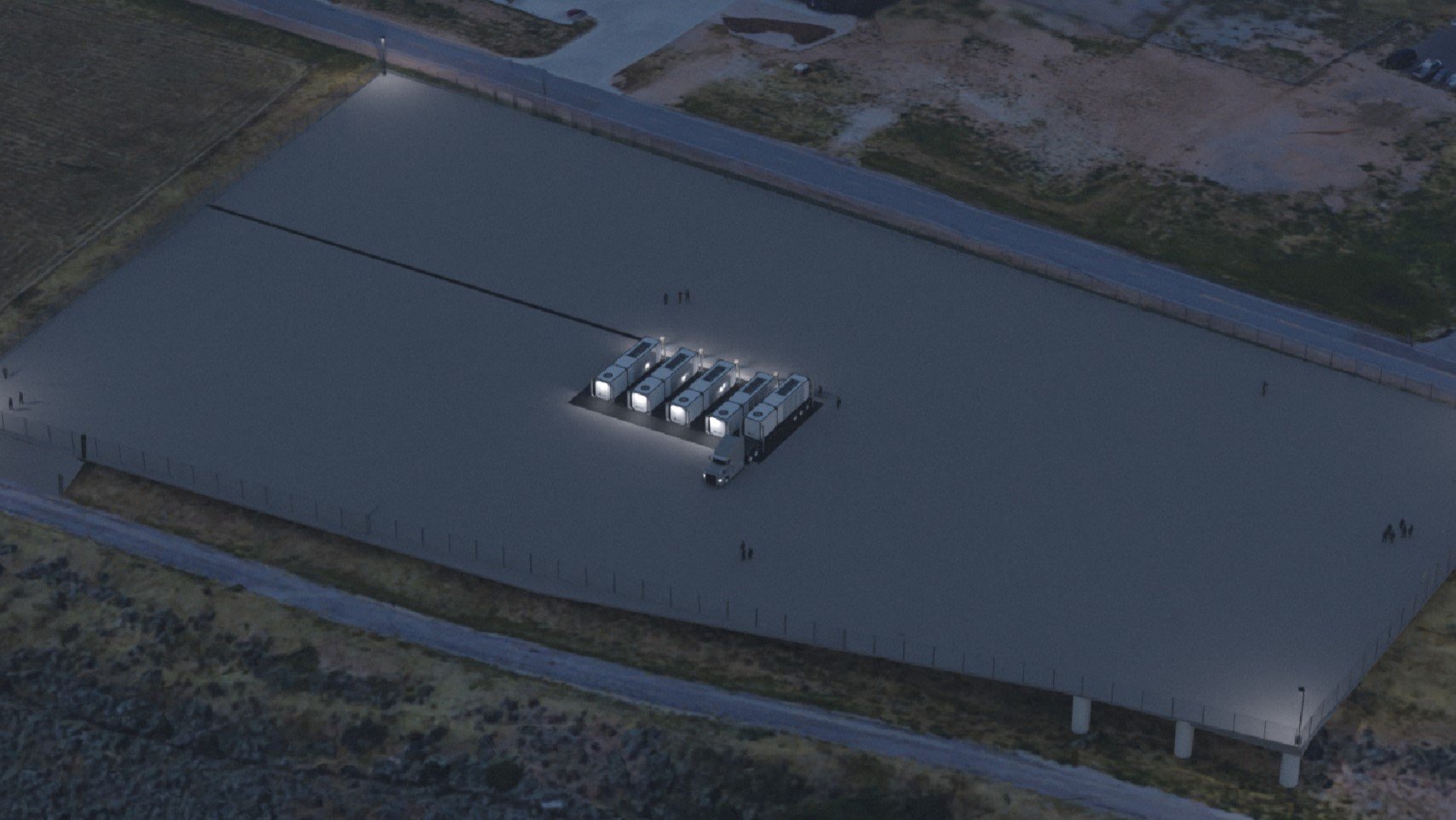 Radiant's team consists of experienced leaders with a growing team of ambitious engineers and operators who are fostering a culture of pushing through roadblocks and deliberate execution to match the urgency of the climate crisis. The team combines talent and expertise with varied backgrounds from the National Labs, SpaceX, Naval Nuclear Labs, and McMaster-Carr bound together with the sole purpose of building a mass producible reactor at a modern nuclear technology company.
"In recent years, wars, pandemics, ransomware attacks, and extreme weather events have pushed supply chains, power grids, and people to the brink — creating a real inflection point for industries that haven't had reason to change historically," says Andreessen Horowitz General Partner David Ulevitch, who leads the firm's American Dynamism practice and has joined Radiant's Board of Directors. "Radiant is bringing the innovation mentality and engineering rigor that they honed in aerospace to nuclear, another industry in dire need of renewed ingenuity and innovation."
Radiant was recently honored in Andreessen Horowitz's American Dynamism 50 list as one of 50 tech companies tackling the country's most pressing problems and kickstarting American renewal.
"Mass production of containerized, fully assembled reactors will be an economic game changer for nuclear energy. Re-kindling the nuclear industry in the US will be a herculean effort and will require overcoming supply chain and regulatory challenges, but if any team can do it, it's Radiant," says Scott Nolan, a partner at Founders Fund.
"The unique benefits these reactors could bring to Alaska regions burdened by expensive and unreliable energy are potentially transformative. Whether serving as a source of primary baseload or to improve resiliency, Radiant's microreactors may be deployed globally and are particularly well-suited to remote, remote industrial and national security applications, especially in the Arctic." Rob Gillam, CEO/CIO, McKinley Management.
Radiant's path to commercialization of its advanced nuclear micro reactor:
2019: Company founded.
2020: Radiant secures $1.8M in funding from angel investors, Also Capital, Acequia, and BoostVC.
2020: Developed the beta version of our simulation software to test a wide array of operating conditions.
2021: Completed a successful reactivity control system demonstration, using a steel control drum with accurate rotational inertia. Control drums are used to turn the reactor on and off, and to regulate power.
2022: $11M Series A led by USV.
2022: Sourced nuclear grade graphite and machined 1/12th of core.
2022: Built novel in-house controls software to allow for rapid prototyping and production validation of safety-critical controls algorithms.
2022: Produced metal hydride, a key component of making our core compact, through partnership with the Los Alamos National Lab.
2022: Performed insulation test in high pressure, high temperature helium environment.
2023: Ran a 180kW rated supercritical CO2 heatsink test stand to full temperature and pressure, a milestone in developing power conversion components along with the reactor.
About Radiant
Radiant is developing the first portable, zero-emissions power source that works anywhere. Its patented portable nuclear microreactor is the brainchild of former SpaceX engineers who have experience quickly bringing real products and innovations to market. Radiant's clean-energy solution uses safe fuels that have already been extensively tested by the Department of Energy, materials that have already been used in prior nuclear designs, and a nuclear core design based on sixty years of progressive innovation. By combining proven nuclear technologies with cutting-edge engineering techniques proven to accelerate development time, Radiant can offer a low cost, portable clean power source that can be an alternative to fossil fuels for both military and commercial applications.